May 26, 2020
Reopening Checklist for Your Business
For Customer and Employee Confidence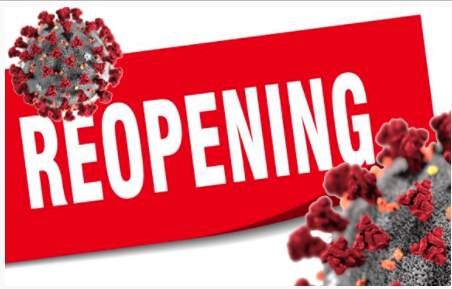 Be smart as you reopen your business after the COVID-19 shutdown. Make plans to keep employees and customers safe and confident. Confidence is the key.
9 Reopening Tips
We are in unprecedented times. Business owners and managers have to find ways to allow business to function without compromising public health or confidence. Here are some no-nonsense tips:
Make a set of "No Personal Contact" Rules (limit handshaking, closed meeting spaces, hugging, etc.).
Encourage "no item sharing" when possible (limit exposure to shared objects like pens, staplers, notebooks, desk space and anything else that can be assigned to individual workers and not shared).
Reorganize your floor space (to maximize 6-foot distances).
Minimize common gathering areas.
Post communal equipment and area cleaning rules.
Create prominent hand sanitizing stations complete with cleaning supplies.
Limit the number of people in a closed room.
Break the 9-5 convention (adjust working hours to accommodate business needs and safety requirements).
Create a digital employee handbook for policies, expectations, and documents.